Your information and money are secure with Altruist.
Regulation
Altruist Financial LLC is an SEC-registered broker dealer and a member of the Financial Industry Regulatory Authority (FINRA) providing brokerage related products and services. Altruist LLC is an SEC-registered investment adviser providing advisory services. This means we have oversight from multiple regulators in addition to our own internal compliance team, which ensures we always act in the best interest of our customers.
Insurance
Altruist Financial LLC is a member of the Securities Investor Protection Corporation (SIPC), which means securities held in your brokerage account are protected up to $500,000 (including $250,000 for claims for cash). Explanatory brochure available upon request or at www.sipc.org. We also participate in a bank sweep program, which means cash held in your brokerage account earns interest and becomes eligible for Federal Deposit Insurance Corporation (FDIC) Insurance up to $250,000 through an overnight cash sweep program where it is swept to FDIC member institutions. Cash balances are not eligible for FDIC insurance until they are swept to a member FDIC institution(s), and cash balances are not eligible for SIPC protection after being swept to a sweep program bank(s). This is to say that cash balances at any given time are covered by one type of protection or insurance or the other, but never both. Neither Altruist Financial LLC nor any of its affiliates is a bank.
Clearing and custody of all securities are provided by Apex Clearing Corporation (Apex). Like Altruist Financial LLC, Apex is a member of SIPC, and securities in your account will be protected up to $500,000 ($250,000 as to cash claims) under SIPC. Apex has also acquired, through an independent insurer, supplemental insurance coverage, additional coverage that provides protection for securities and cash up to an aggregate of $150 million, subject to maximum limits of $37.5 million for any one customer's securities and $900,000 for any one customer's cash.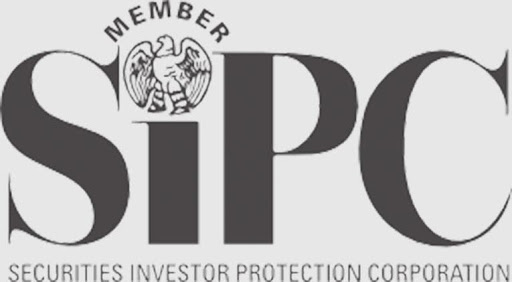 Asset Protection Guarantee
Altruist has an Asset Protection Guarantee, which you may view here.
Security & Encryption
Altruist engages a PCAOB independent auditor to conduct a report on our system of controls related to information security. Altruist earned a SOC 2 Type 2 Report under AICPA standards. This means that an independent auditor has examined our systems and controls for the security, confidentiality, processing integrity, availability, uptime, and continuity of your data.
A SOC audit confirms that the systems and controls related to data security at Altruist are suitably designed and operating effectively to achieve their outcomes of ensuring safe, secure, and reliable transmission, storage and processing of data.
More highlights on data security:
We encrypt critical data with quarterly key rotation

We monitor our networks 24 hours a day, 7 days a week, 365 days a year to continually assess the security and health of our platform with instant, automated alerts to security personnel

We use robust intrusion and prevention systems that are configured to continuously monitor and analyze network traffic and system activity

We employ user access reviews of network and application accounts on a regular basis to ensure appropriate access is always maintained